WE ARE INTO DOCK TO DOOR SERVICE

We take pride in our customer service and top-notch communication. We ensure our clients are updated about their container movements to reduce any undue delays.
The company possesses a dedicated, qualified and reliable set of drivers who are aware of the landscape and routes throughout the country and are ready to deliver or pick-up containers from the customers' warehouses for timely and hassle free service.
Our Various Departments work in offering the entire scope of support that range from booking cargoes for import & export, point to point handling of cargo, Storage, and Transportation.
Here are some of the Services we can Offer for Our Esteemed Customers:
TEMPERATURE CONTROLLED SHIPPING YOU CAN RELY ON:
Food, beverage, and other perishable shipments have specific temperature requirements. We fully understand how critical the shipping function is to your business especially with regards to highly delicated reefer cargo and we have the technology, network, and experience to make your refrigerated shipments. Our easy and reliable refrigerated shipping system is built specifically to ensure that each shipment is handled exactly as needed to ensure safe and timely transport.
Some Common Refrigerated Shipments – Food/Beverage Produce:

One Stop Solution For All Your Logistic Needs!!!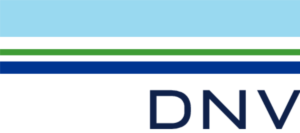 Phone: +91 7032801789 | Email: [email protected]
Copyright © [2020] © East Coast Logistics – All rights reserved || Hi-tech State of Art Logistics Service Provider